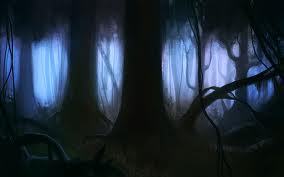 Tour of Camp
Edit
Tour of Terrrioty
Edit
Tour of Dens
Edit
Own and roleplay by Frozenfern
Allegiances
Edit
Tigerstar is a massive, tall, broad shouldered, dark brown tabby tom with unusually long front claws, hefty paws, sharp teeth, a scarred, long thick tail, muscular shoulders, a pale muzzle and underbelly and in , and pale amber eyes. One of his ears is split in a deep "V" shape near the top, he has a scar on the bridge of his nose, and his pelt is criss-crossed with scars. Roleplay by Frozenfern.
Hawkfrost is a large, sleek, long legged,broad-shouldered, thick, mackerel-striped, dark brown tabby tom with a white underbelly, bushy tail, a thick pelt, a scarred muzzle, long, curved, thorn-sharp, hooked claws, and ice-blue eyes. Roleplay by Frozenfern.
Medcine cat:
Edit
Warriors:
Edit
Apprentices:
Edit
Cats in training and trained
Edit
Greyheart- see FlowerClan.
Greenheart- see IceClan
Coldcloud- see SharpClan
Ferretpaw- see SharpClan
Petalstar-see FlowerClan
Shadestar- see SharpClan
Hollowflight- see RiverClan
RPG center
Edit